OVERVIEW OF A FEW ASPECTS OF A REAL ESTATE INSPECTION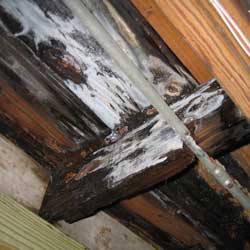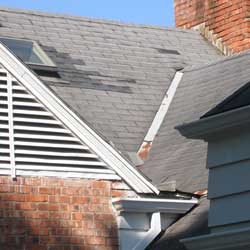 You would expect when you pay 1.5 million to have a well constructed home. However, that is not always going to happen. In this example we found a beautiful home, with a bad roof and decayed framing.
FOUNDATIONS
In spite of the advertising claims by foundation leveling contractors to the contrary, there is normally little structural stress placed on a frame from differential foundation movements. After all, how many houses have you seen fall down from differential foundation movements? If a foundation is in need of "leveling", it's not usually a mystery. If the foundation is not in need of leveling, there can still be cracks in the wall covering materials, out of square window frames and other defects generally alleged to be caused by differential foundation movements. In fact, the vast majority of cracks in the interior and/or wall coverings, out of square window and door frames, etc. that we see are caused by framing deficiencies; and not by differential foundation movements. The actual need for foundation leveling is generally a function of the comfort of living aspects of the house. The nature of the soils, the trees, vegetation and drainage patterns of the lot can have an effect on the performance of the foundation. The improper application of water or removal of trees can actually cause differential foundation movements.
Fred has his formal education in civil engineering, specifically in soils and foundations and a long background in the actual design, construction and leveling of foundations. Fred was one of the developers of the sectional piling systems now commonly used for foundation leveling. Fred holds two patents in the field of foundation leveling.
Pier and beam foundations with adequate ground clearances are crawled during the inspection.
Fred is well qualified to discuss any concerns you may have about the foundation of the structure you intend to purchase. Don't accept generalities when it comes to the performance of your foundation. Consult with someone who really knows.
FRAMING
After almost 35 years of inspecting, it is hard to remember a house that had no defects in its framing system. And defects in the framing system produce the same cracks in the wall covering materials, out of square door frames, out of square window frames, slopes in the second, or higher, floor framing systems, etc. that are assumed to be caused by differential foundation movements. A number of my clients, having already spent thousands of dollars on foundation leveling their house call me and find that their problems are solved with $300 to $700 spent on lumber and a carpenter. It's a lot easier and cheaper to discover this information before you purchase a house or before you contact a foundation leveling contractor . It is much easier and much more effective to repair your framing system than it is to spend money leveling a foundation that was not causing your problems.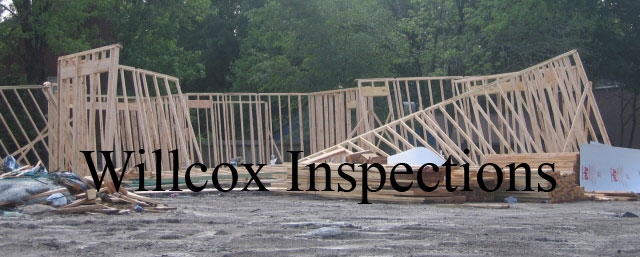 Ever wonder why you should hire a real estate inspector for a new home?
WALL CLADDING METHODS
As houses become more and more tightly sealed against air infiltration and exfiltration, the proper sealing and drainage of the wall cladding system and the insulation of the structure becomes increasingly important. Water and condensation must be drained from the wall cavities. The building envelope must be properly sealed so that your otherwise undersized air conditioning and heating systems will operate efficiently. Particular attention is paid to the wall cladding system for drainage and water proofing and to the visible insulating system during the inspection.
ELECTRICAL SYSTEMS
Electrical systems very often contain defects and/or deficiencies that can cause a fire, that create a shock hazard or that can cause electrocution. During the inspection and in the inspection report, information on the safety defects and/or deficiencies will be provided in simple to understand language and illustrations. During informal testing of professional inspectors at the beginning of classes and seminars Fred has taught, it has been shown that less than 3% of licensed professional inspectors can even describe what electricity is, even in the simplest terms. Less that 1% knew what bonding was. Fred is proud to report that, after the seminars and classes, almost all attendees knew what electricity and bonding are, and more!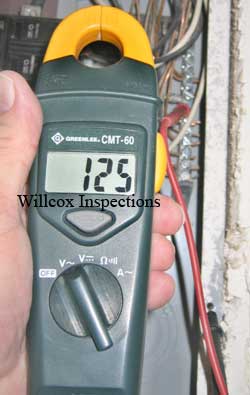 "This is a rare but serious condition. The breaker panel box is supposed to be bonded to the grounding bus bar. This means that there would be no voltage present between the grounding bus bar and the panel box. This panel box is electrically "hot". There are 125 volts of electricity flowing on the panel box. This condition could seriously injure or kill someone. It is extremely important that the inspector check all electrical appliances for bonding and grounding and that the inspector understand the difference between bonding and grounding."

HEATING, VENTING AND AIR CONDITIONING SYSTEMS (HVAC)
While the minimum standards of practice mandate the inspection of a cooling system by means of the measurement of the temperature drop across the evaporator coil, this information is actually of little value. During the inspection, Fred goes far beyond the minimum level of service required by the standards of practice to give you an indication of the actual performance of the cooling system.
The heat exchangers on most new units are no longer amenable to a visual inspection. Heat exchangers are now made of tubes or pipes. The only means of determining the condition of newer heat exchanges is to remove the heat exchanger from the unit and to fill the heat exchanger with water. A leak would indicate a hole in the heat exchanger. These heat exchangers cannot be inspected by visual means. The good news is that there have been very few problems with the new heat exchangers. The heating equipment are inspected for operation and safety components. Fan and furnace limit switches are also inspected for proper operation. The furnace limit switch is the ultimate safety device for the heater.